Supporting Publications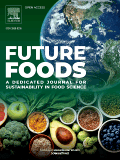 Future Foods is a dedicated Journal to address the challenges of climate change and sustainability in food production. A transformation of the way food is currently manufactured and consumed is necessary to feed an ever-growing population whilst limiting its environmental impact. Future Foods publishes research that embodies the objective of developing new technologies and food sources for more sustainable food systems. 
---
Innovative Food Science and Emerging Technologies (IFSET) aims to provide the highest quality original contributions and few, mainly upon invitation, reviews on and highly innovative developments in food science and emerging food process technologies. The significance of the results either for the science community or for industrial R&D groups must be specified. Papers submitted must be of highest scientific quality and only those advancing current scientific knowledge and understanding or with technical relevance will be considered.
---
Trends in Food Science & Technology is one of the premier international peer-reviewed journals publishing critical reviews and commentaries of current technology, food science and human nutrition. Its role is to fill the gap between the specialized primary journals and general trade magazines by focusing on the most promising new research developments and their current and potential food industry applications in a readable, scientifically rigorous way.
---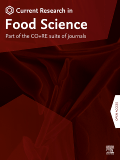 Current Research in Food Science is a new primary research, gold open access journal from Elsevier. CRFS publishes original papers and short communications - including viewpoints and perspectives - resulting from research carried out on food systems and their components.